Discuss what's important
Help surgeons help themselves
Sometimes the best thing you can do for surgeons is to give them objective data and get out of their way. It's virtually impossible for surgeons to have the time to research every medical device option, compare their features, and analyze the cost impact each one will make on their facility and patients. Relatable empowers your surgeons with the business intelligence they need to deliver the best care at the best price.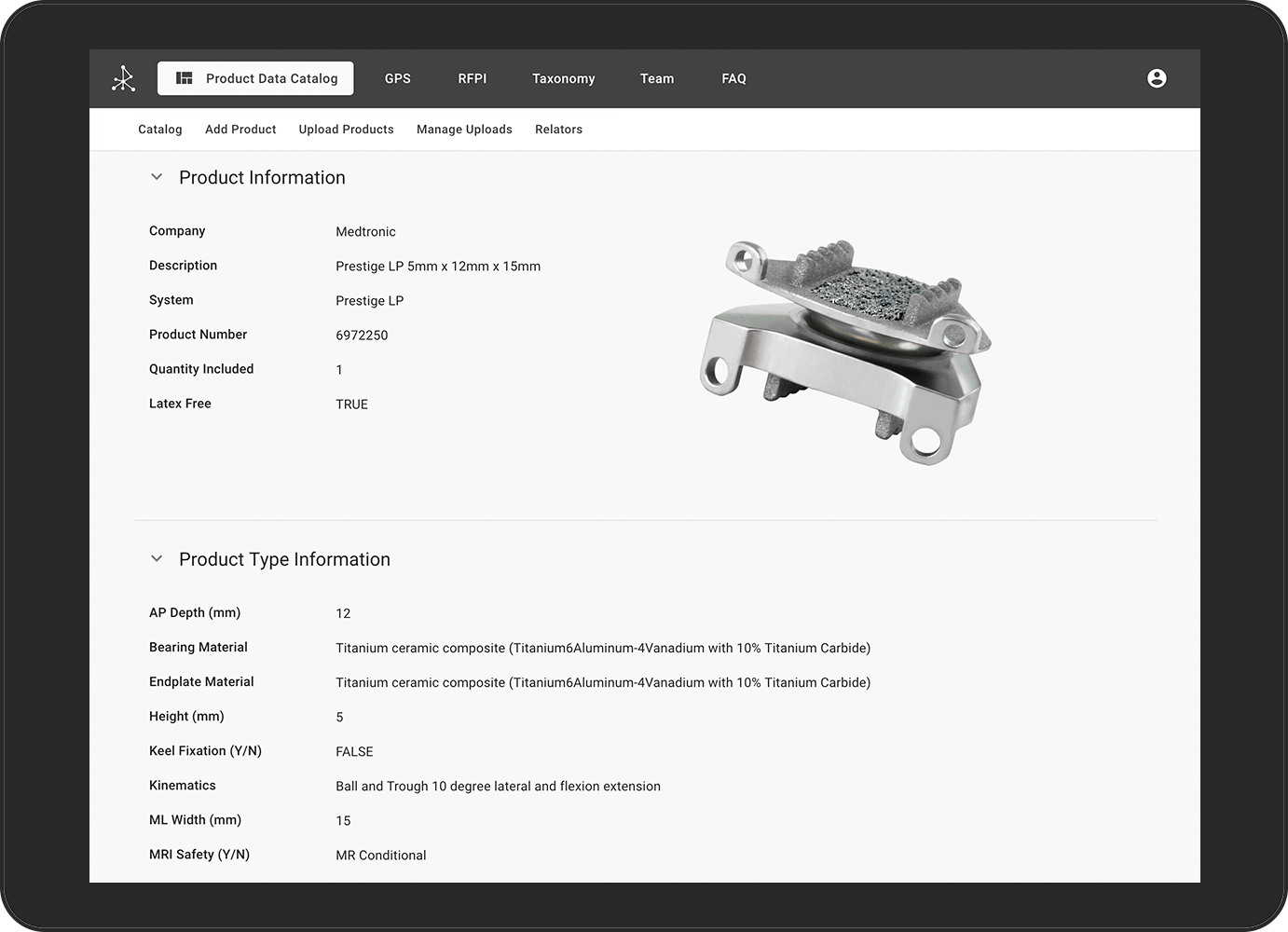 Our comprehensive solution
view_quilt
Relatable's Product Data Catalog (PDC) is an all-in-one, single-source of truth for medical devices. Utilize the PDC with your surgeons to review information on devices including product features, related products, surgical technique videos, clinical studies, and more.
View PDC
multiline_chart
Upload usage data to gain access to dozens of insights on each surgeon in your facility including average cost per case, products used per case, portion of total cases, portion of total spend, supplier benchmarks, and more. Analytics Leading to Action (ALTA) provides performance metrics that highlight behaviors to emulate and opportunities to improve.
View ALTA
bar_chart
The Guided Purchase Solution (GPS) delivers intelligent recommendations to optimize medical device usage tailored to the individual surgeon. View how surgeons' medical device spend breaks down by supplier and forecast the cost impact of alternative device usage and fair market value savings.
View GPS
Say goodbye to the stack of supplier marketing materials cluttering your desk, laboring over spreadsheets, and onerous face to face meetings. Say hello to Relatable - the healthcare business intelligence platform.