Analyze this. And that.
Analytics Leading to Action (ALTA) provides insights for healthcare facilities to measure and reduce clinical variation.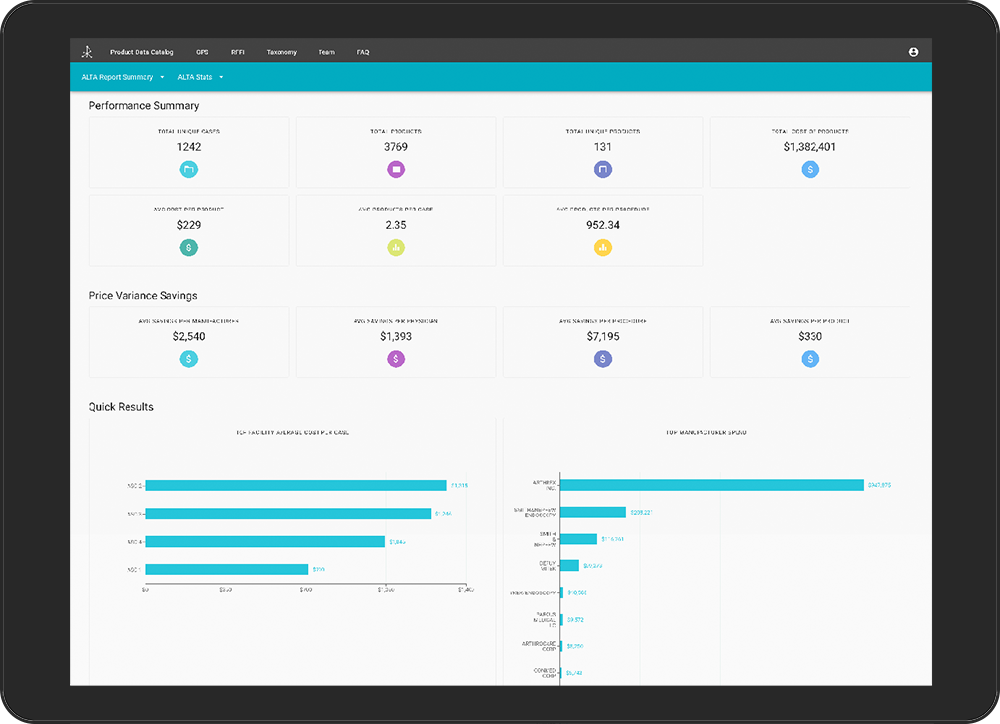 Maximizing procedure profitability works best when driven by clinical and economic data. With ALTA, you get access to analytics that matter—and a deeper understanding of your surgeons and their case mix.
Start a Demo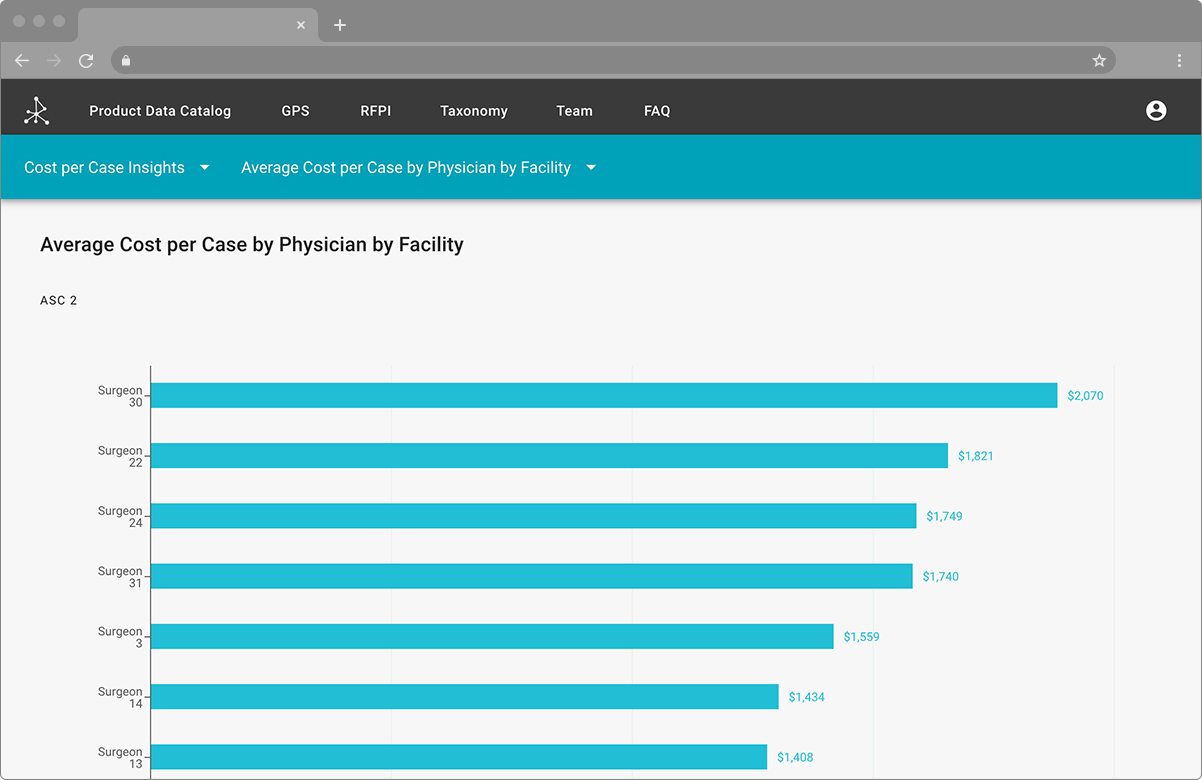 Easily Integrated
Analytics made easy
Clinical variation happens everywhere—within a surgeon practice, within a facility, and especially across a network. It's critical to have an analytics tool that identifies areas for improvement. ALTA analyzes utilization data, so you can have informed conversations tailored to individual surgeons.
Insights, Built In
Upload, explore, measure
ALTA comes with over 40 procedure insights built in, so surgeons and employees can collaborate successfully. You can analyze performance by surgeon, by facility, or across the enterprise, providing consistent reporting that leads to results.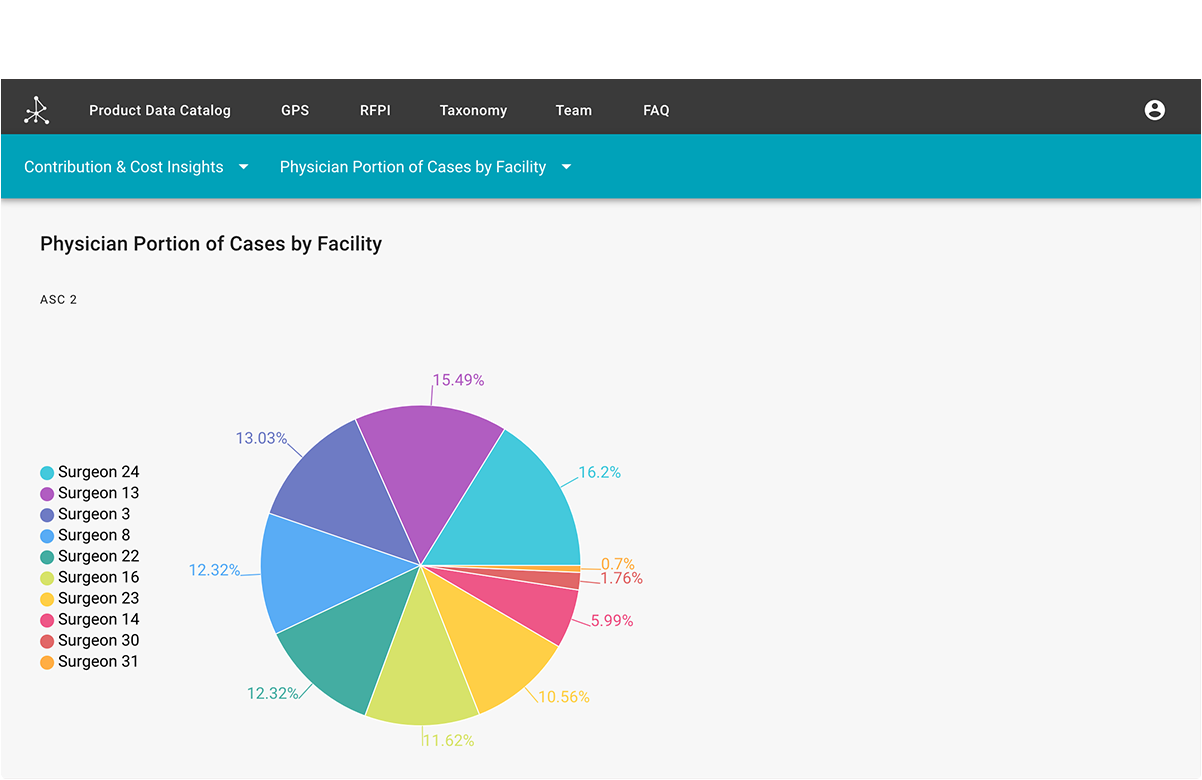 table_chart arrow_forward delete_outline
Automated Analytics
Ditch the spreadsheet
Your team is busy and working with spreadsheets is time consuming, inconsistent, and error-prone. With thousands of procedures to analyze, you need a scalable solution that is efficient, consistent, and accurate. And it's easy to use - you don't need to be a data expert to get the most out of ALTA.
people cached dns
Engage and Align
Team up with your data
Provide information across all stakeholders so everyone can take action on the insights that lead to improved performance.
The Relatable Family
ALTA gives you everything you need to manage your medical device information all in one place. But there's more to the story. Take a look at what else you can do with the Relatable family of products.