Intelligent Recommendations
Relatable's Guided Purchase Solution (GPS) empowers surgeons and employees with a data-driven approach to making informed business decisions.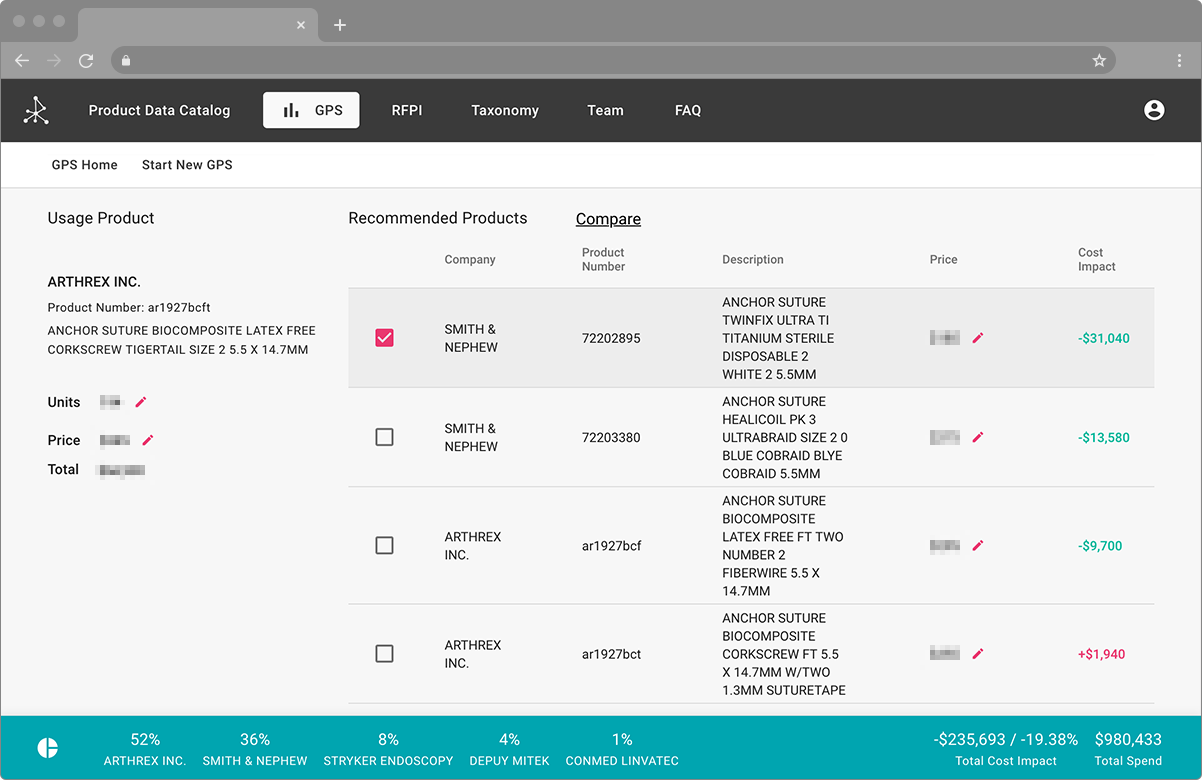 Business Intelligence Software
Data is power. Using it is powerful.
Surgeons and administrators are busy - let GPS work for you. Guided Purchase Solution analyzes surgeon utilization by procedure and makes recommendations on alternative medical device options. With GPS, you can communicate device options, measure compliance, establish fair market value pricing, and forecast cost impact - everything you need to maximize profitability and make informed decisions. And since GPS is built on top of the Product Data Catalog, you have access to a wealth of information on each device.
Start your demo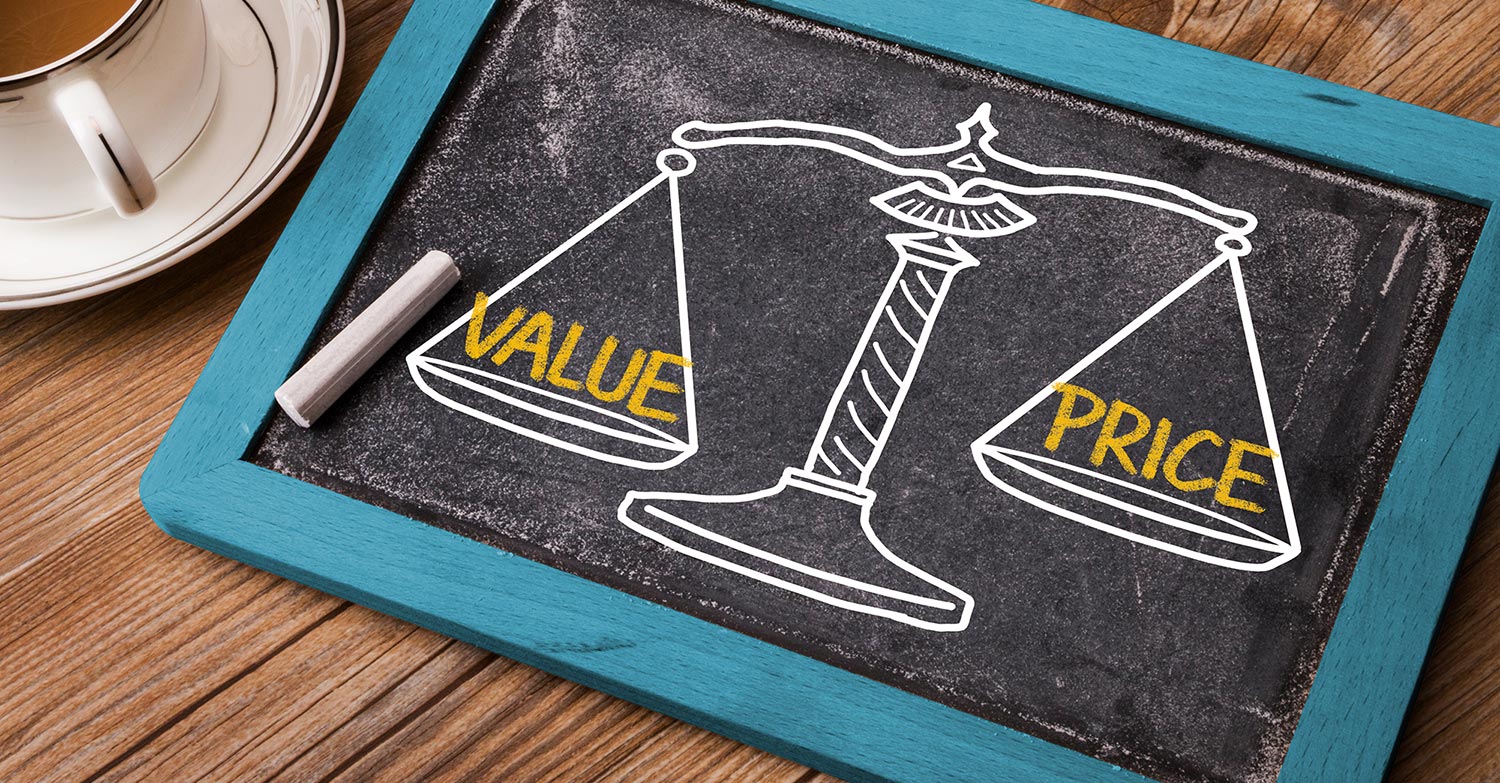 Give surgeons objective data
Give surgeons the most relevant information automatically - for a more effective conversation on the clinical and economic merits of medical devices.
Increase negotiation power
Accurately measure utilization compliance to activate optimal supplier pricing for any medical device in any service line.
Quickly identify fair market value pricing in your facilities on the medical devices you choose.
Automatically capture the cost impact of every potential medical device purchase decision.
A mighty trio
ATLA identifies clinical variation, while Guided Purchase System works seamlessly with the PDC to ensure you have both the clinical and economic data necessary to make the most informed business decisions.
With the Guided Purchase Solution, improving your service line performance is quick and easy. Our physician-vetted algorithms take the heavy lifting of subjective cross-referencing off your shoulders, reducing your reliance on annoying spreadsheets. With just a few clicks, you can identify cost savings for your facilities and measure supplier market share by spend or unit - ensuring that your surgeons and employees can make the best possible decisions on medical device usage.
Try it now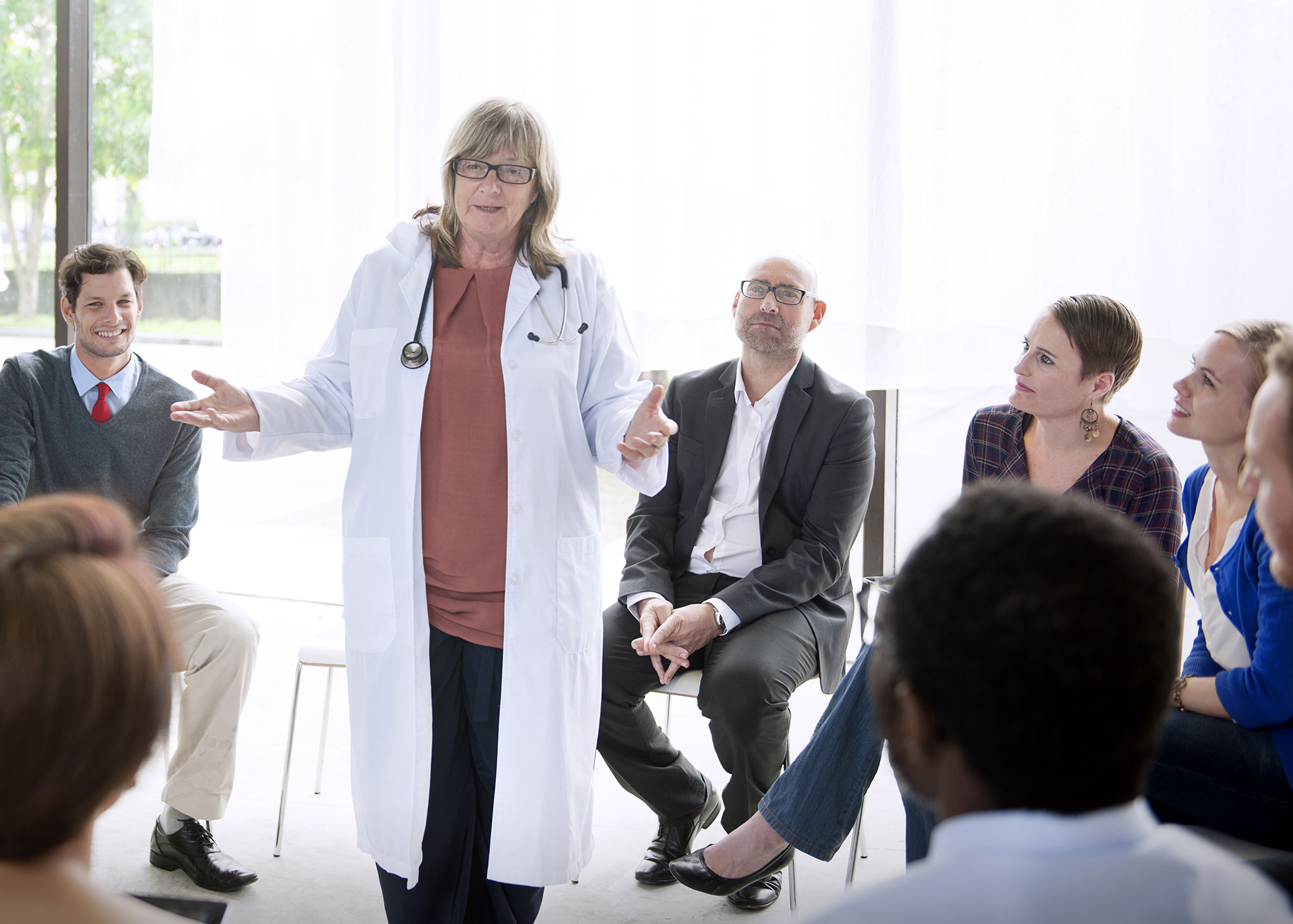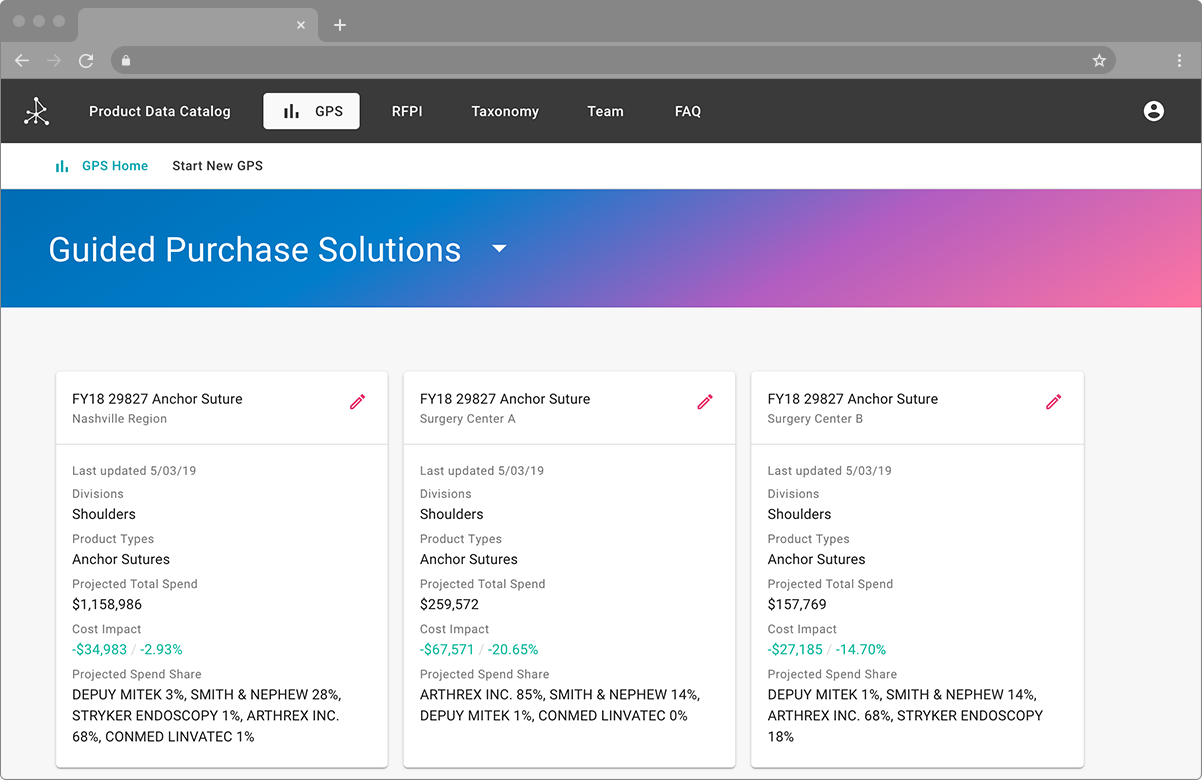 Informed decisions, faster
GPS lets you create consistent reports to enhance conversations regarding clinical and economic considerations of medical device utilization. We make it simple to upload usage data and generate reports for every surgeon in your facility and every facility in your network - for every procedure you perform.
The Relatable Family
GPS gives you everything you need to manage your medical device information all in one place. But there's more to the story. Take a look at what else you can do with the Relatable family of products.