Access medical device data
Relatable's Product Data Catalog is a comprehensive platform to standardize, centralize, and objectively cross-reference medical devices.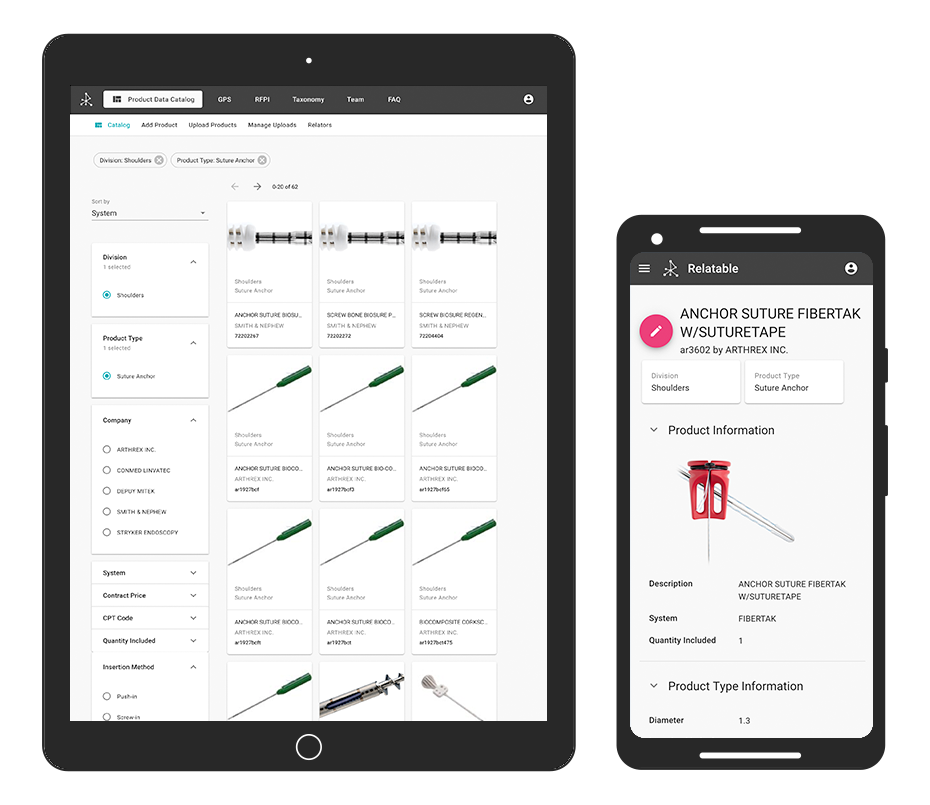 settings
Be knowledgeable and efficient
The Relatable Product Data Catalog puts all your medical device data in one place, so communication is seamless, tailored, and efficient–which means more productive employees and satisfied surgeons.
local_hospital
Engage surgeons with objective data
Give surgeons what they want – up to date information on medical devices. Relatable helps you provide educational resources, so everyone stays informed.
bar_chart
Informed employees make informed decisions. Give them the tools and information they need to best serve surgeons and patients.
New service lines? No problem.
Configure the Product Data Catalog for any service line you wish to support. Our software is powerful enough to handle the most complex surgical specialties, yet flexible enough to scale with you as you grow.
Schedule a Demo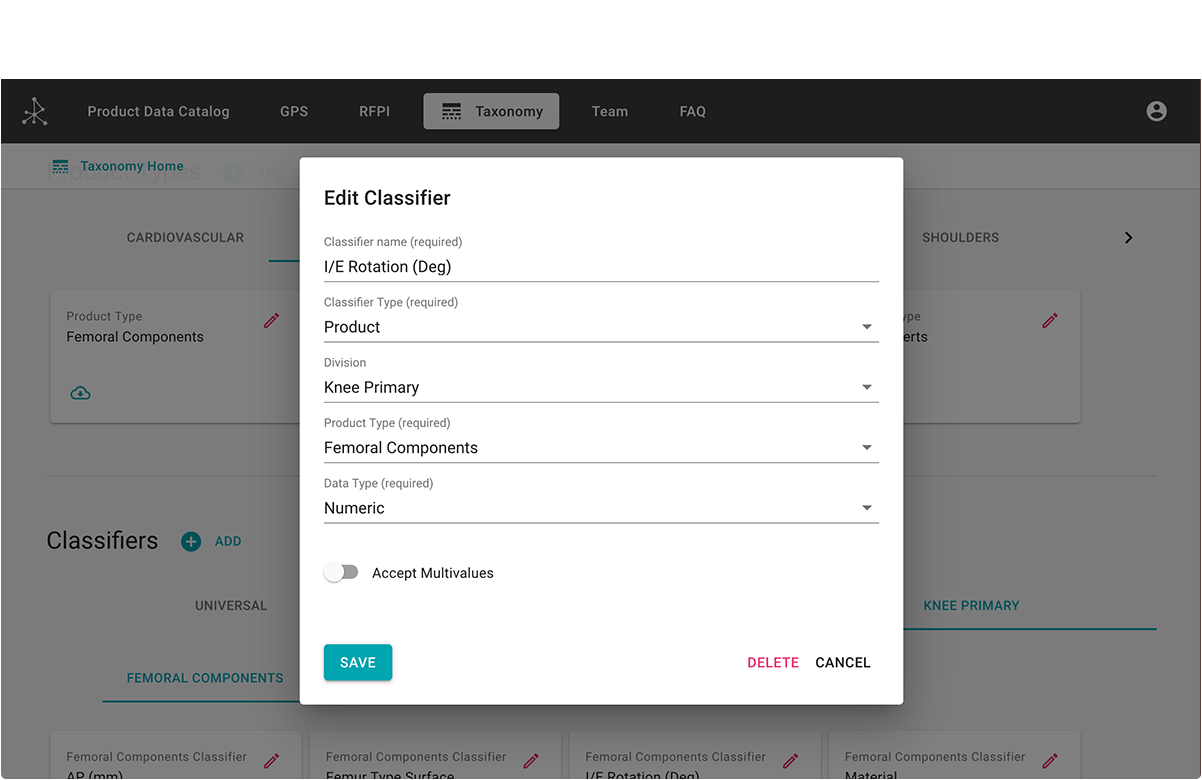 Make it easy to manage medical device information
The Product Data Catalog is intuitive, and it's built with operations and surgeons in mind. Everything they need lives in a single, dynamic interface so it's easy to be productive and optimize utilization.
Everything you need, all in one place
Access clinical specifications and information from any device. With features like filters, bulk data uploads & edits, and Product Relator Technology, give your team faster insights on their preferred medical device at the moment they need it.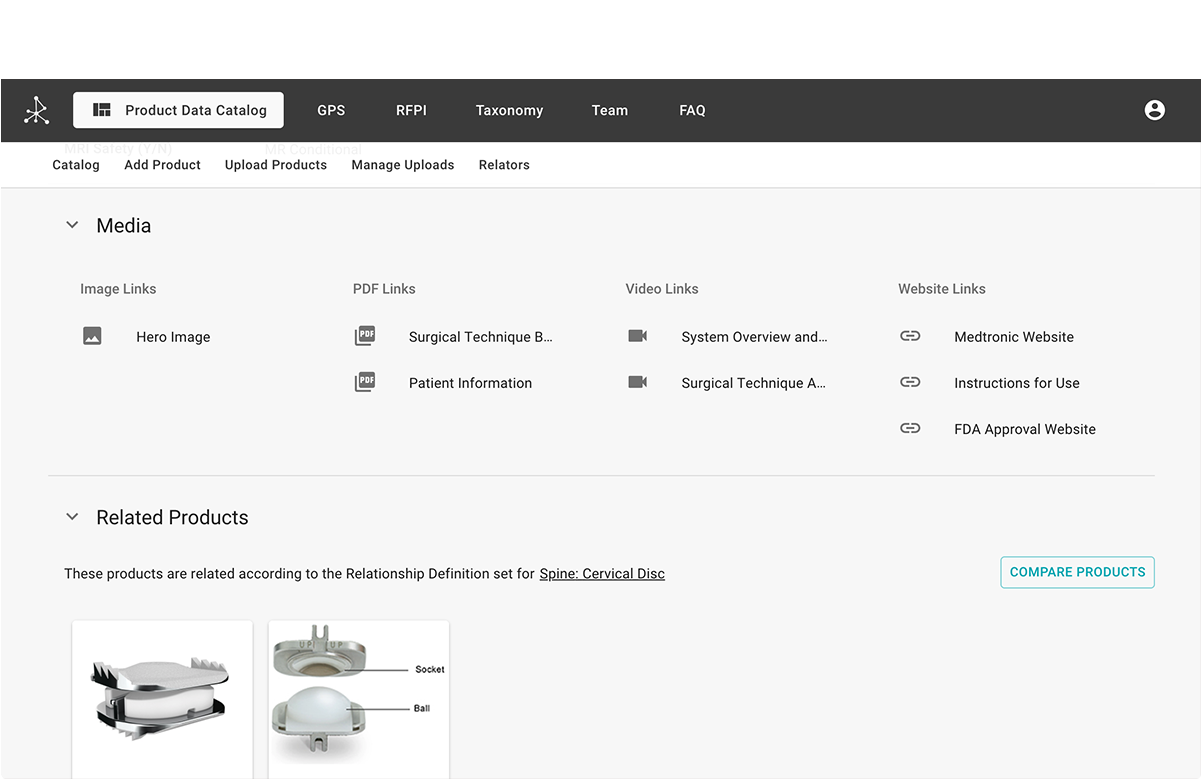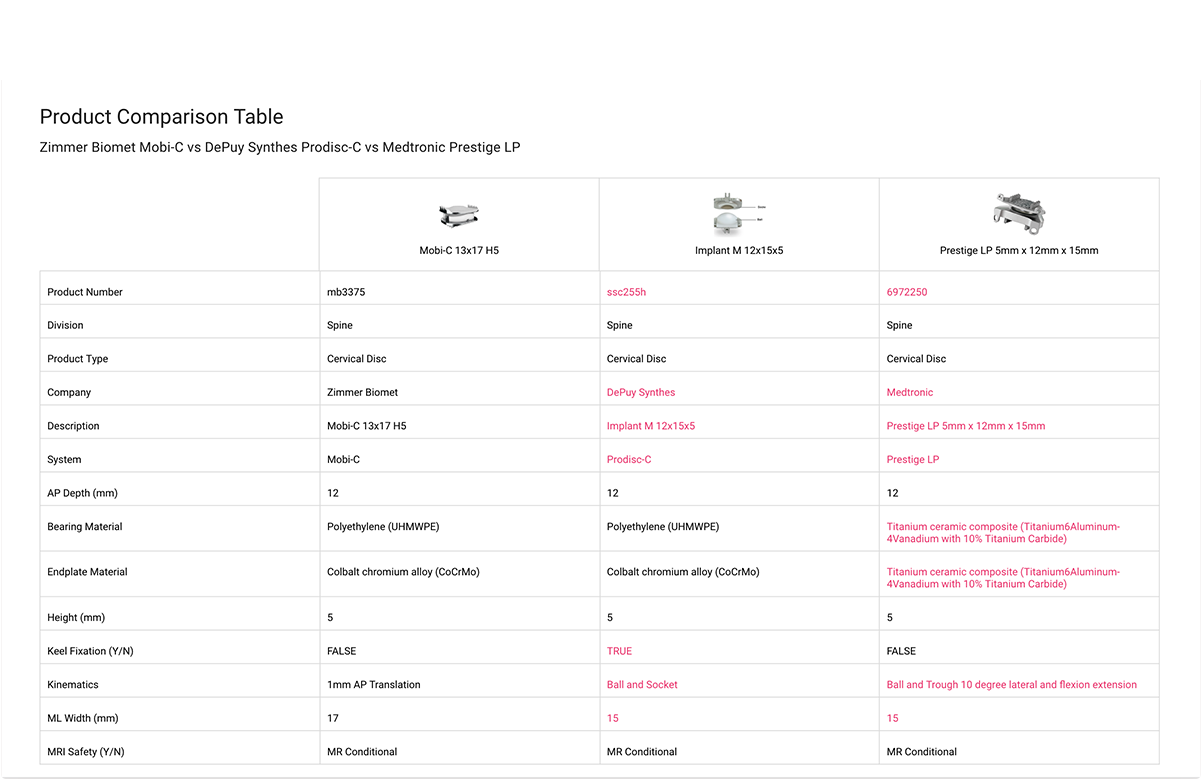 The Product Data Catalog is designed to be flexible and can be configured to your preference standards. Once configured, source information from suppliers by issuing Requests for Pricing and Information (RFPI) directly from our platform.
The Product Data Catalog arms you with insights so that you can improve your medical device utilization. Learn what data is important to your surgeons to best treat patients and effectively communicate to your entire care team.
The Relatable Family
The Product Data Catalog gives you everything you need to manage your medical device information all in one place. But there's more to the story. Take a look at what else you can do with the Relatable family of products.